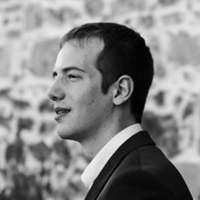 BIO
Professional Android developer for 3 years and Android enthusiast since Android 2.3, I work on Banking and Contactless Payment applications with special care on UX
Improve user engagement with Google Play Store delivery
Wed 25 Sept | 3:15 PM – 4:15 PM | Ibis Hotel Asgardians
Google introduced the Google Play Instant feature few years ago and more recently a new way to package an application with dynamic delivery capabilities. The user can now access instantly to a native application through a simple link without installation and then download only the main features at the installation-time (to delay the download of certain optional features).
During the presentation I will introduce this new package format, its benefits, and show you how to use it to deliver your application on the Play Store (even an existing app).
You will learn how to architecture your application to take advantage of this new bundle format and benefit from dynamic delivery. Finally I will provide additional development guidelines to enable Instant Application without cost.
At the end of the presentation, you will be able to transform an existing application to an optimized native app.