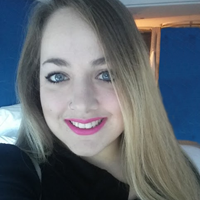 Android developer @Pixplicity
BIO
Eliza is an Android developer at Pixplicity, and a Google Developer Expert on the Assistant. She is also the Women Techmakers Lead for the Netherlands and an organizer for the GDG Netherlands. Her big passion is to explore and play with new technologies while she enjoys travelling, and attending conferences and meetups.
Personalize for each user and device
Wed 25 Sept | 4:15 PM – 5:15 PM | Ibis Hotel Avengers
What sets apart a good action is personalizing the experience for each user, adapting to their needs and offer the best experience for whichever device the user is currently using. Customizing the responses, storing information and manipulating the medium of the displayed response, can all be achieved by learning how to leverage the AoG SDK. Together we will learn the differences between the DialogFlow SDK and the AoG SDK, how to perform all the above and some best practices that will help you build your action faster and better.