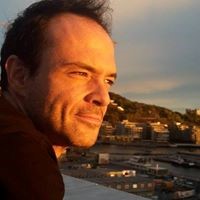 BIO
Enrique López Mañas is a Google Developer Expert and independent IT consultant. He has been working with mobile technologies and learning from them since 2007. He is an avid contributor to the open source community and a FLOSS (Free Libre Open Source Software) kind of guy, being among the top 10 open source Java contributors in Germany. He is a part of the Google LaunchPad accelerator, where he participates in Google global initiatives to influence hundreds of the best startups from all around the globe. He is also a big data and machine learning aficionado.
In his free time he rides his bike, take pictures, and travels until exhaustion. He also writes literature and enjoys all kinds of arts. He likes to write about himself in third person. You can follow him on Twitter (@eenriquelopez) to stay updated on his latest movements.
Libraries for K/N citizens
Wed 25 Sept | 9:30 AM – 10:30 AM | Ibis Hotel Avengers
The success of any technology is depending on its ecosystem. We want to see meaningful APIs and effective SDKs, but we also rely on the community ecosystem and its support.
Whereas K/N is relying on Kotlin as a language, K/N will need the support of libraries that provide with extra functionality. JetBrains is doing a great job in this direction, but this needs to rely as well on the community.
Learn on this talk what are the current State of the Art libraries for K/N, how to get started with them and apply them in your projects. We will showcase libraries from some of the main actors in the K/N realm (JetBrains, Touchlab), as well as some of the independent agents arising.