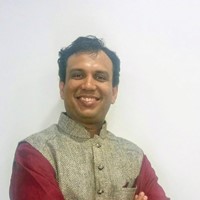 Lead Android Dev/Enthusiast
BIO
Gaurav is a seasoned mobile dev with 11+ years experience currently working in Maersk(shipping conglomerate). He has worked in healthcare apps for more than six years targeting different spectrum of users right from Radiologists to Wardboys specifically for US & Canada. As an android enthusiast, he is fond of connecting with the community and spends time as a weekend trainer with Edureka for new entrants in mobile ecospace. Gaurav is a regular attendee and participant of GDG BlrDroid at Bangalore.
Understanding MLKit offerings in Android & IOS
Wed 25 Sept | 4:15 PM – 5:15 PM | Ibis Hotel Asgardians
ML Kit is the SDK that makes machine learning features more straightforward for the mobile developers to incorporate in their apps. Since ML Kit has been made a core ingredient of Firebase ,its robust ML APIs can be implemented seamlessly in both android & IOS apps like it's any other feature such as analytics, crashlytics etc.
The flexibility provided by ML Kit for mobile developers to use On-device or On-Cloud ML Apis as per the use case is quite significant . In this session we will take deep dive in the different ready to use APIs of ML Kit encapsulating the features of Mobile Vision, Google Cloud Vision API, TensorFlow Lite and Neural Network API and also will discuss how custom models can be hosted seamlessly.We will understand new features such as Language Identification & Smart Reply using NLP . Additionally , we will look into the applications of recently announced Object Detection and Tracking APIs along with sneak peek into AutoML Vision Edge using which custom image classification models can be created as per our requirements.