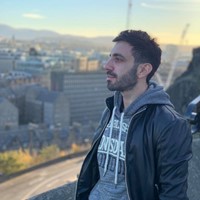 BIO
Leandro Mazzuquini is an Android developer who has been making Android apps since the dark days of Android 1.5. He has moved to London all the way from Argentina to work at Skyscanner where he's taking care of the Android side of things of React Native infrastructure.
Why React Native Teams Need Android Developers
Wed 24 Sept | 8:00 PM – 9:00 PM | Ibis Hotel Asgardians
React Native is an awesome cross-platform solution with which you can just write once (in Javascript) and run anywhere, or… is it?
In this talk, I'm gonna show you some real-life examples of why React Native projects still need from Android experts if they want to create really amazing apps and I'll share with you some of the things I've learnt working as an Android developer in the React Native infrastructure team at Skyscanner.