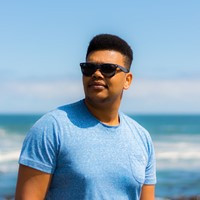 BIO
P-J, who is based in Johannesburg, South Africa, is the Mobile Engineering Lead at DVT where he develops iOS and Android app and teaches these technologies to graduates. Everyone knows that he enjoys trying new and different technologies and being an explorer in the technology world. Last project was he worked on was a banking app for one of South Africa's biggest banks and leads internal projects for DVT. He also maintains some open source projects, apps, is a co-organiser for GDG Johannesburg, speaks at meetups and conferences and blogs about development technologies on Medium.
Creating Custom models with AutoML and MLKit
Tue 24 Sept | 3:15 PM – 4:15 PM | Ibis Hotel Asgardians
AutoML has been is product that has been helping many people create custom machine learning models without having any code experience. However it was always hard to use these models in mobile apps. At Google I/O 19 the firebase team announced support for AutoML in firebase, making it easier for mobile developers to access these custom models in their apps. This talk will cover what AutoML is and how we can use these custom machine learning model in our android app through firebase.